So the big thing these days seem to be a service that ships all the ingredients to cook your own meal right to your door.  I've been hearing Blue Apron advertised quite a bit lately and so I've decided to give it a try.  One of my recent goals is to really work on eating better and adding some exercise to my lifestyle.  I've gained a lot of weight over the last year and have probably peaked to the highest I've ever been in my life.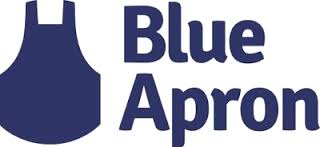 I like the idea of having everything I need to cook a meal sent right to my door.  I love cooking but stay so busy with work that I've done very little cooking over the last year.  I'm hoping this will force me to do more cooking and less eating out.  We'll see how it goes.
I'm supposed to receive my first shipment in about 1.5 weeks so after my first experience I'll post to let you know how it goes.
Do you have any experience with places like Blue Apron?  If so then I would love to hear about it.  Take care and have an amazing day!